CHRI's updates on Iran's 2017 elections | May 3, 2017
Articles
Judiciary Shuts Down Reformist Headquarters in Iran's Second Largest City
The campaign headquarters of reformists in the city of Mashhad was shuttered three weeks before the country's presidential and local council elections for displaying posters of former reformist President Mohammad Khatami and Green Movement posters.
Videos Appear Defending Iranian Presidential Hopeful's Role in 1988 Prisoner Massacre
Since Ebrahim Raisi announced his candidacy for Iran'sMay 19, 2017 presidential election, videos have been appearing online defending the 1988 massacre of thousands of political prisoners, which Raisi implemented as part of a special committee.
Iran's Judiciary Blocks Instagram's Live Video Service Weeks Before Elections
Instagram's live video feature has been blocked in Tehran by several internet and mobile phone providers since April 27, according to investigations by CHRI. The order, issued a few weeks before the elections, "came from the judicial authorities," said an informed source.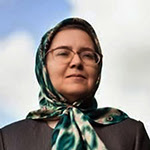 Female Former Council Member Advocates For Women Candidates in Iran's Local Elections
Political parties and factions in Iran should promote more women candidates in the country's local council elections to improve gender equality, Sedigheh Vasmaghi, a former Tehran city council member, told CHRI. "We have more than a few women who are qualified and capable."
Iran's Other Elections: Local Council Applicants Subjected to Arbitrary Vetting 
In a surprising development, a few outspoken and prominent political activists have been approved to run in Iran's elections for city and village councils on May 19, 2017. However, many well-known activists and reformists have been arbitrarily disqualified.
Former MP: Guardian Council Has "No Legal Authority" to Exclude Minorities 
The Guardian Council's illegal attempt to ban religious minorities from running in Iran's nationwide local council elections is unlawful and infringes on their constitutional rights, a former reformist MP told CHRI.
IRGC Commander Publicly Criticizes Rouhani's Refusal to Block Telegram Call Service 
A senior commander of the Islamic Revolutionary Guards Corps (IRGC) revealed at a public event that President Rouhani opposed pressure from hardliners to ban the popular Telegram application's newly released "Voice Calls" service.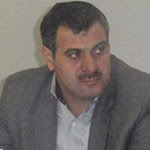 Former MP Urges Iranian Government to "Trust" and Allow Sunnis to Run For President
In the run-up to the presidential election, a Sunni Muslim former MP has renewed his call for members of his faith to be allowed to run for the country's executive office. "The ban denies Sunnis who have made sacrifices for this state. It leads to disappointment and discord."
Low Female Participation Rate in Iranian Elections Symptom of Gender Inequality
The low number of female participants is an indicator of inequality in the country, women's rights advocate Nahid Tavasoli told CHRI. "Women in villages work from dawn to dusk and carry out tough tasks, sometimes even tougher than men's work."
Prominent Political Activist Continues Fight for Gender Equality in 2017 Election
Despite being repeatedly disqualified in the past, one of Iran's top political activists, Azam Taleghani, applied to run in the presidential election to protest the Guardian Council's refusal to let women compete. All candidates must be approved by the unelected body.
Items of Note
First Presidential Debate Focuses on Economy, Skips Human Rights
Iran's first presidential debate took place on April 28 without any discussion of the ongoing political repression and violations of civil and human rights. Instead, the six approved candidates dis issues such as unemployment, homelessness, the decreasing number of marriages, and sports.
The only point during the debate when rights abuses became an issue was when current Vice President Eshaq Jahangiri criticized former Mayor of Tehran Mohammad Bagher Ghalibaf for the mistreatment of street vendors by Tehran's municipality agents.
"Beating up petty street vendors will not solve any problem," said Jahangiri. "One day I saw the mother of a street vendor being slapped around by the Tehran municipality strike force and it felt like they had slapped me. I was so upset. We have to use scientific methods to confront social issues."
​Hardline Media Calls for Reformists to be Disqualified
​The Tasnim News Agency, which maintains close ties with the Revolutionary Guards, called for the disqualification of five reformist candidates who have been approved to run in Iran's local elections, which will take place alongside the presidential election on May 19. "The process of investigating the qualification of candidates in this election cycle shows that the monitoring board has not observed the law," said the unsigned editorial published on April 26. It also accused the Tehran election board of disqualifying several conservatives to "engineer" victories for reformists.
Khamenei Tells Presidential Candidates to Avoid Western Countries
Supreme Leader Ali Khamenei told Iran's presidential candidates to "promise that they will not look abroad (to Western countries), and instead focus on national capabilities in order to develop the country, improve the economy and solve problems" on April 25 while speaking to a group of government officials, ambassadors from Islamic countries, and relatives of perished Iranian veterans.
Yazd University Student Brings Up Raisi's Role in 1988 Massacre
Iran's heavily censored official media outlets have been silent about presidential candidate Ebrahim Raisi's direct role in implementing the executions of thousands of political prisoners in 1988, but a student has dared to speak out. "Today's Iran is not the same as the Tehran prosecutor's office in the summer of 1988," said a student from Yazd University in the run-up to the election.
Rouhani's Campaign Manager Says "Fewer" Teachers Will be Imprisoned if He's Re-Elected
Less teachers will be arrested if current President Hassan Rouhani is re-elected in the upcoming election, his campaign manager, Mohammad Shariatmadari, suggested on April 25. "Do you think there are going to be fewer teachers in prison if (former) Police Chief Mr. (Mohammad Bagher) Ghalibaf or (former) Prosecutor General Mr. (Ebrahim) Raisi are elected president?" he asked in a speech at a conference on education and culture. Independent unions are not allowed to function in Iran, workers are routinely fired and risk arrest for striking, and labor leaders are prosecuted under national security charges and sentenced to long prison terms.
Candidates and Upcoming Debates
Out of the record number of 1636 applicants who registered to run on May 19 for Iran's presidency, the following six men were approved by the Guardian Council, which vets all applicants.
Mostafa Mir-Salim – The conservative politician served as minister of culture and Islamic guidance during former President Akbar Hashemi Rafsanjani's term.
Ebrahim Raisi – After serving on the "death committee," which implemented the executions of thousands of political prisoners in 1988, Raisi went on to work in senior judicial positions, and currently heads Astan Quds Razavi, one of Iran's wealthiest religious institutions that effectively functions as a major business conglomerate.
Mohammad Bagher Ghalibaf – The conservative former mayor of Tehran played a direct role in repressing and carrying out violence against student protesters in July 1999, July 2003, and in the 2009 post-election protests. This is his second time running for the presidency.
Hassan Rouhani – Current centrist President Hassan Rouhani fulfilled his promise of resolving Iran's nuclear dossier by getting the final deal signed with world powers in July 2015. However, he has failed to satisfy voters' hopes of an improved economy and human and civil rights.
Eshaq Jahangiri – Current Vice President Eshaq Jahangiri is a reformist politician and served as the minister of industries and mines from 1997 to 2005 under former reformist President Mohammad Khatami.
Mostafa Hashemitaba  – The reformist politician served as Iran's vice president under President Rafsanjani and the head of the National Olympic Committee of Iran under President Mohammad Khatami. He was also a candidate in the Iran's 2001 presidential election.
Presidential Election Debates
Subjects
1. Economic Issues
2. Social Issues
3. Political Issues
Dates
April 28, 2017 (completed)
May 5, 2017 (completed)
May 12, 2017 (completed)